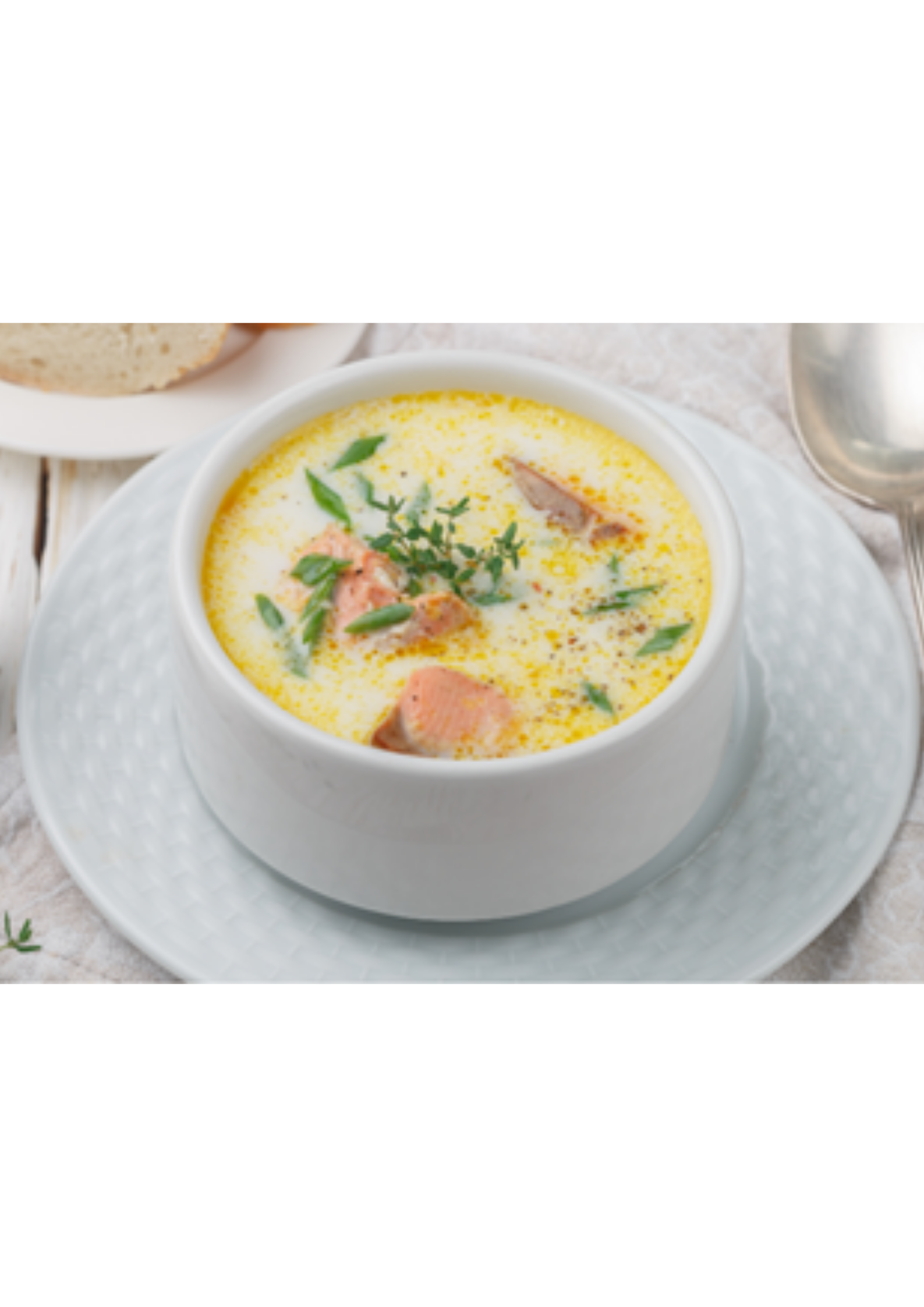 Fish soup with winter vegetables
For 4 people:
250g salmon fillet
250g pike-perch fillet or cod fillet
2 carrots
2 potatoes                                                                                                                                  1 leek                                                                                                                                           1 pot of fish stock                                                                                                                40cl coconut milk
• Peel the carrots and potatoes and cut them into cubesSlice the leeks, wash it and slice it again. Cook the vegetables in water until they become tender. Remove the vegetables from the heat and strain them through a colander.
• Cut the fish fillets into coarse pieces. Put the vegetables, fish pieces & the fish tock pot in a saucepan and cover with coconut milk. Cook over medium heat until the fish is cooked and enjoy hot!
• To keep the fish pieces whole, put them on top of the vegetables while cooking
Bon appétit !