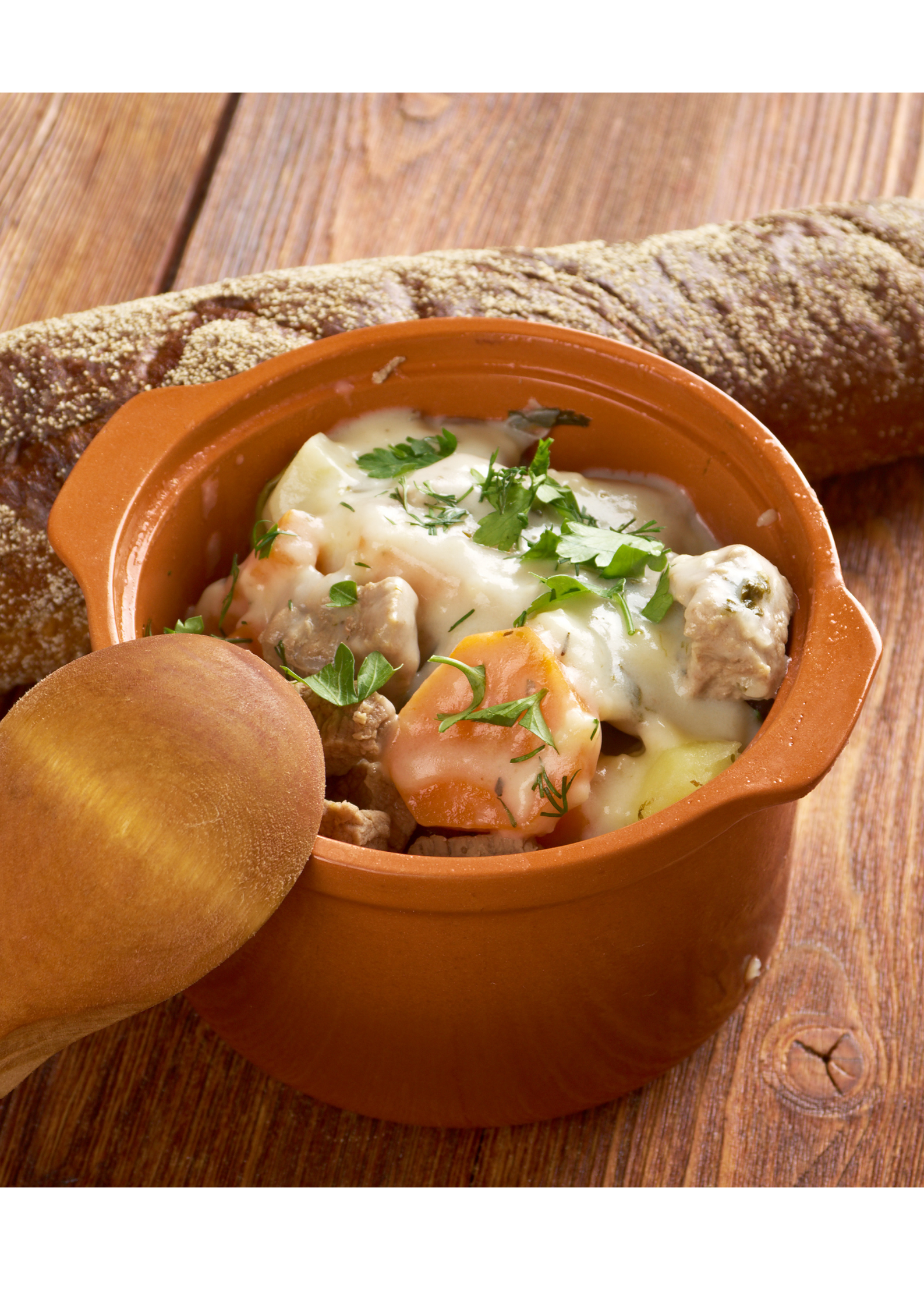 Blanquette de poisson/ Fish blanquette
Pour 6 à 8 personnes / For 6 to 8 people:
600g de lieu noir ou de cabillaud/600g of saithe or codfish
400g de champignons de Paris en boite/ 400g tinned button mushrooms
1 oignon/ 1 onion
15cl de vin blanc/ 15cl of white wine
15cl de crème fraiche liquid/ 15cl of white wine
Sel & poivre/ salt & pepper                                                                                                Bouquet garni/ Mixed herbs                                                                                         
• Emincer l'oignon et le faire dorer avec un petit peu de beurre. Mince the oinion and brown it with a little butter.
• Rajouter les champignons égouttés et le vin blanc, porter à ébullition. Add the drained mushrooms and white wine and bring to the boil.
• Mélanger et laisser réduire quelques minutes. Mix and reduce a little.
• Rincer les filets de poisson, les éponger puis les passer dans la farine en limitant l'excédent. Rinse the fish fillets, pat them dry and then pass then through the flour removing any excess.
• Ajouter les filets dans la cocotte et baisser le feu. Faire cuire 20 minutes. Add the fillets to the casserole and reduce the heat. Cook for 20 minutes.
Bon appétit !