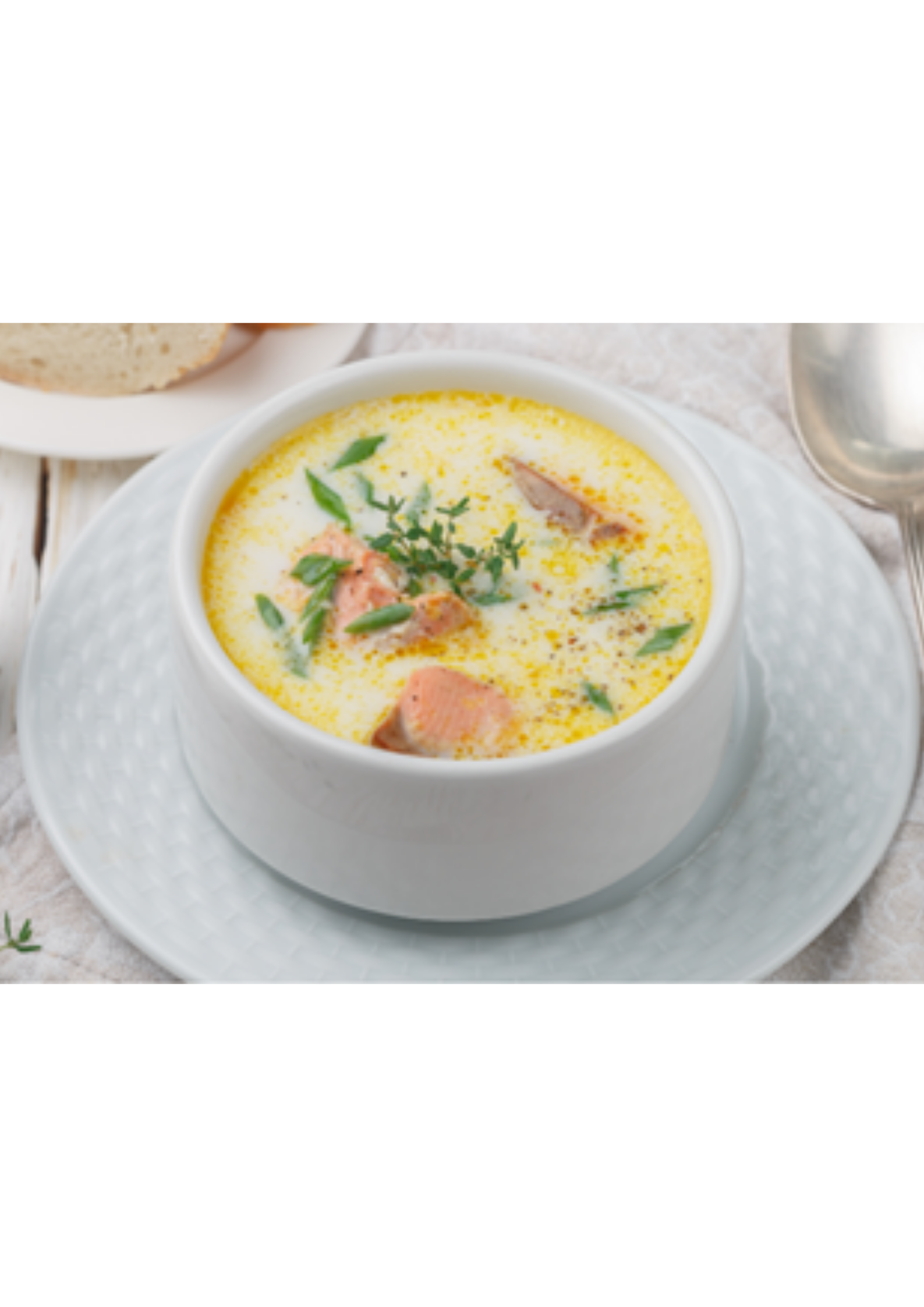 Fish soup with Winter vegetables
 For 4 people:
250g salmon fillet
250g pike-perch fillet or cod fillet
2 carrots
2 potatoes
1 leek
1 pot of fish stock                                                                                                                     40cl coconut milk                                                                                    
• Peel the carrots and potatoes and cut them into cubes. Slice the leek, wash it and slice it again. Cook the vegetables in water until they become tender.
• Cut the fish fillet into coarse pieces.
• Put the vegetables, fish pieces & the fish stock pot in a saucepan and cover with coconut milk. Cook over medium heatuntil the fish is cooked. Enjoy hot.
Tip: to keep the fish pieces whole, put them on the top of vegetables while cooking.
Bon appétit !