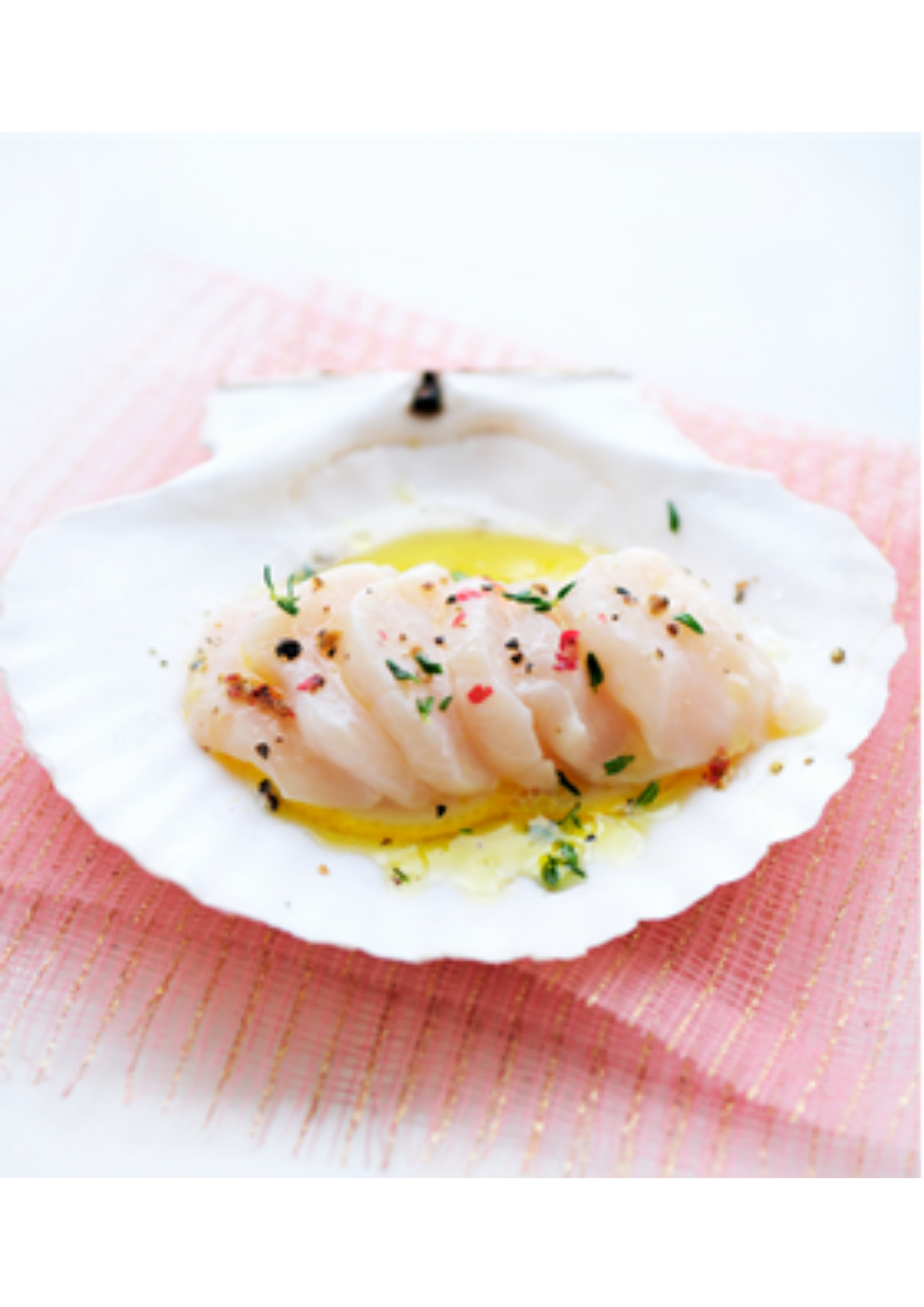 Scallop Carpaccio
For 4 people:
500g scallops
Olive oil
1 lime
1 orange
• Put the scallops in the freezer for 1 hour to harden and cut them more easily. Cut them into slices and arrange them in a rosette on the plate.
• Prepare the sauce with olive oil, lime, freshly squeezed orange juice, salt and pepper.
•  Add some lemon and orange zest on the top to complete the decoration.
Bon appétit !